We've been seeing a lot of these "Keep the Christ in Christmas" signs around, so we at Evil Slutopia would like to thank you all for
keeping the
ho
in holiday.
For your holiday enjoyment, we'd like to offer you suggestions for our very own 12 nights of XXX-mas.
On the first day of XXX-mas, my lover gave to me... a angel sodomized by a Christmas tree....
1. Read "Cyanide and Happiness" at
Explosm.net
2. Buy a t-shirt from
T-Shirt Hell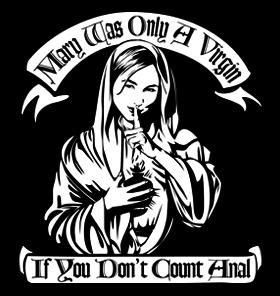 3. Listen to
Like Fucking Christmas
by Action Toolbelt.
4. Save Chanukah by renting the
The Hebrew Hammer
5. Buy yourself a new holiday outfit from
ThreeWishes.com
6. Watch a
Charlie Brown Kwanzaa
7. Enter the Momimomi
Naughty Holiday Limerick Contest
There once was a boy named Danny




Who had a secret crush on his nanny




Under the mistletoe he stood




Holding his wood


Waiting for some yule tide fanny


8. Wipe your ass with festive toilet paper from
PrankPlace.com
9. Have safe holiday sex, thanks to
Condom Country
10. Send a greeting card from
ChocolateFantasies.com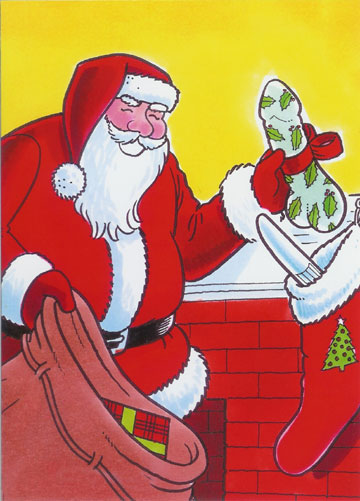 11. Trim your tree the
Nawty
way
12. Get a special kiss under the mistletoe by wearing the
mistlebuckle