We'd like to wish everyone a very happy
St. Patrick's Day
!
In addition to the St. Patrick's Day Parade, most of the Irish and wannabe-Irish in the U.S. celebrate St. Patty's in this way:
1. Drink
2. Vomit
3. Repeat

All in lovely shades of
g
r
e
e
n
. So we'd like to offer some other things to do,
while
you get shit-faced: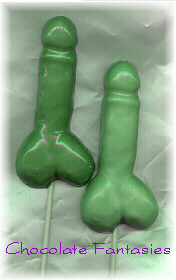 Buy a t-shirt from Cafepress and show your St. Patty's, er, pride:
Watch a movie marathon featuring some of our favorite Irishmen:
Rock out to some of our favorite Irish musicians:
(Yes, we realize we offer "have safe sex!" as a suggestion for
every
holiday. But, hey, safe sex never goes out of style!)
Happy St. Patrick's Day everyone... Be safe!