The Washington Post just recently broke a scandalous story about
Hillary Clinton
. Apparently she...
has breasts
. But wait, there's more! Sometimes in the summer, Hillary likes to wear shirts with collars that aren't either turtlenecks or buttoned up to the chin.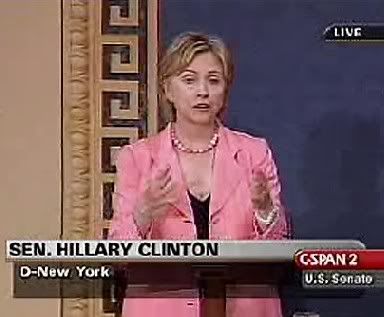 It's nice to see that the Post is so committed to presenting the public with as much insightful, relevant information as possible about all of our presidential candidates. With all of the important issues that our country is facing right now, it's great to see such excellent journalism. Maybe now that they've gone this far, they'll have the courage to get deep down into some investigative reporting and let us know which candidates are coloring their hair with
Just For Men
.
Watch out for this weekend's Post. We hear they're getting ready to break the shocking story that Barack Obama...is black.