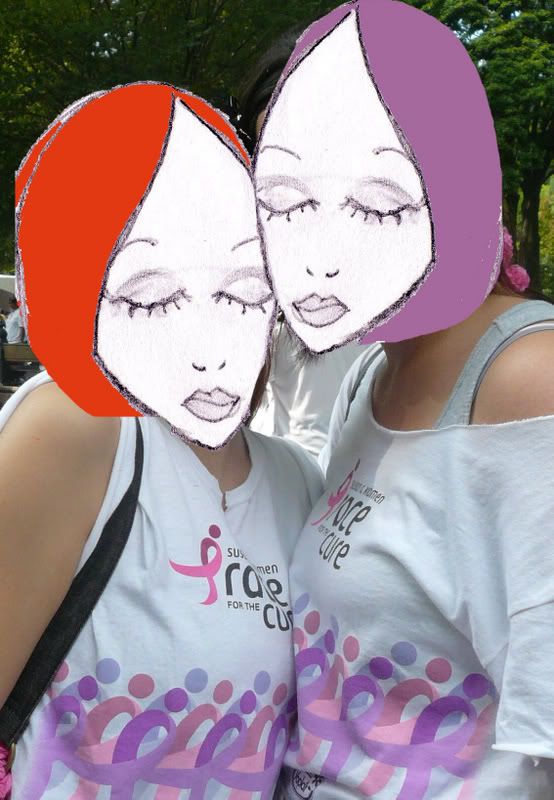 A few photos from
Race for the Cure
on Sunday. (Nope, no sexy photos of the ESC getting all sweaty... we're still doing that whole "anonymous" thing until we're rich and famous and able to quit our day jobs to blog full-time.
Should be any day now
).
So many "racers". It's like the million-boob march.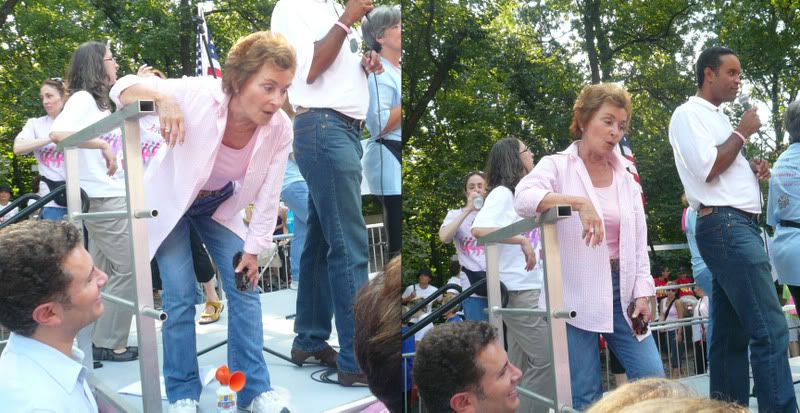 Isn't Judge Judy cute in "regular clothes"?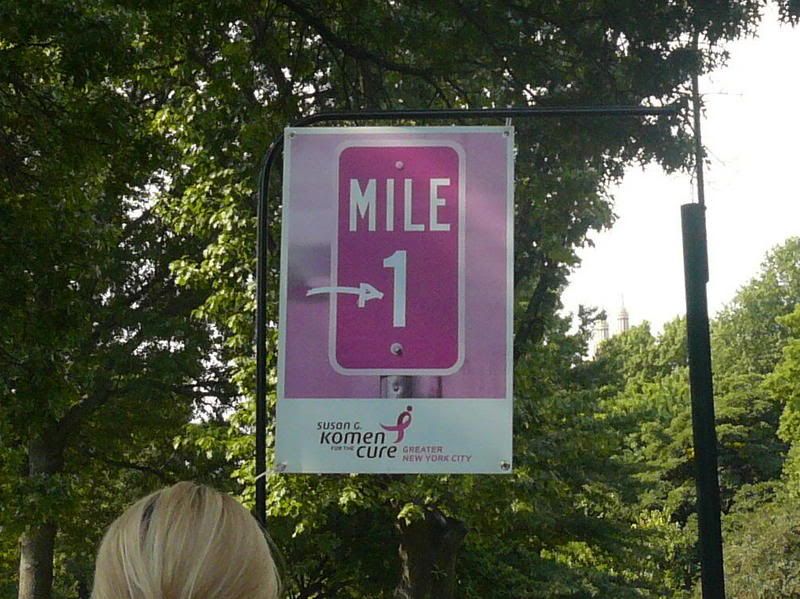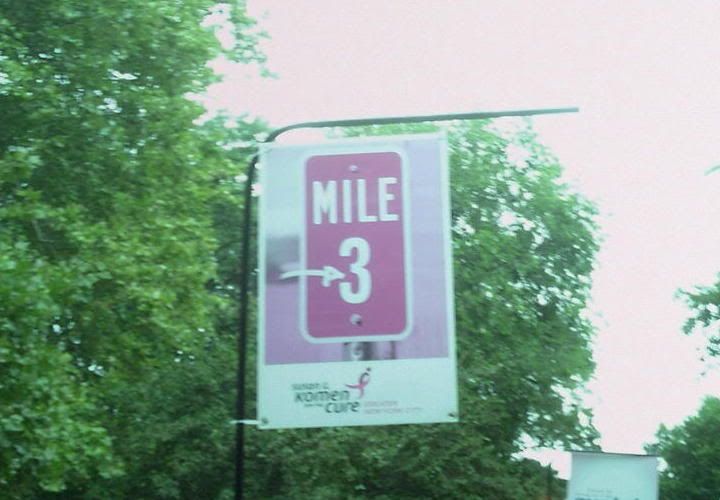 (We were there for Mile 2 also, but for some reason we didn't notice it).
The finish line... yeah we really did the whole thing...
(eh, it was only 5K... which is about 3.2 miles... even we can do

that

)

.


While walking, we were brainstorming other ideas that would really raise some money for breast cancer research (you know, for those people who are too lazy to walk slowly for a cure). Some of our ideas came from the sights we saw at the Race (as seen below in the rest of our poor quality photos). Some of our ideas simply came from the genius that is the Evil Slut Clique.
Cab It for the Cure, Commute for the Cure, Golf Carts for the Cure, etc... (because lazy people care too. Just not enough to - you know - walk anywhere).



Walk Your Dog for the Cure
Kissing for the Cure, Fucking for the Cure, Oral Sex for the Cure, are you sensing a general theme here? We figure we're doing do this

anyway

... why not do it for a good cause?

And on a similar note...Ridiculous Headgear for the Cure
Bar-Hopping for the Cure, Tequila Shots for the Cure, Binge Drinking for the Cure...
Another example of our skilled photography skills.
(We imagine this is what "Binge Drinking for the Cure" would look like).


And our personal favorite...

The Cure

for the Cure


Please let us know if you have any ideas of your own and maybe next year we'll do a little Evil Slutopia fundraiser. (And also, while you're at it...
email us
to let us know about any
actual
charity events that you think we might want to participate in or promote for you. We're good like that).