Halloween is quite possibly the ESC's favorite holiday. Why? Oh there are so many reasons:
It's kind of okay to be a little evil on Halloween. In fact, it's expected. It's also acceptable to be as slutty as you want on Halloween. (Of course, we're
always
as evil and slutty as we want... but on Hallowee
n a lot
more people join in on it). Costumes are fun! Who doesn't want to try on a different persona for a day? (What, do you think Lilith and Jezebel are our
real
names?) And the best reason of all.... free candy!
So
what
is there to do to celebrate this holiday in style? After the
NYC Village Halloween Parade
this year, the Evil Slut Clique will be partying our asses off once again at the annual
Motherfucker
Halloween party (held this year at
Rebel
).
But what else is there to do? As always, we have some awesome suggestions (in completely random order).
~Rent the ultimate Halloween movie...
Halloween
, any of the endless sequels or check out
the Rob Zombie
remake
. (Just don't rent
Gothika
unless you want to be scared by how bad it is).
~
Check out
Hollyween
, a collection of original artwork by over 50 artists presented by
Daniel Franzese
at the
World of Wonder Storefront Gallery
in LA.
~
Watch
It's the Great Pumpkin Charlie Brown
video as re-dubbed by
Eric Striffler
. (We admit that we were totally freaked out when we realized this evil genius was only 16. So um, officially he can't even read our blog... but check it out, it's awesomely twisted).
~ You can enjoy
Bryan Scary and the Shredding Tears
at the Scaryville Circus Halloween Party, October 31st in Brooklyn, NY. Acts also include Everthus the Deadbeats and Everything Now, as well as a burlesque show, sword jugglers, graffiti writers, fire twirlers and more. (Also, there's an open bar,
sweet
!) Check the website for details and
RSVP
(RSVP does not guarantee admission).
~
Need a last minute costume? Do we even really have to suggest "wear something sexy"? Come on. You already know that. Not sure where to shop? We could give you about 1,000 links... but we won't. Here are just a few of our favorites: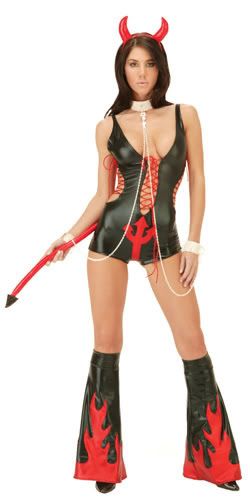 (We actually like to shop there all year round, but October is extra awesome obviously).
~
If you're in the Los Angeles area, celebrate
Dia de Los Muertos
at one of the many "Day of the Dead" Celebrations. (The San Francisco
Day of the Dead Parade
takes place on November 2nd, beginning in the Mission District).
~
On October 27th you can join in on the 8th annual
Victorian Fetish Ball
in both Denver (Tabu/Alley Cat Nightclub and Diamond Cabaret) and Minneapolis (Shrek's Palace Royal). This is a "costume MANDATORY event" according to their website, which we had a brief giggle at over their guidelines. (Whatever you do, don't forget your thong!)
The Victorian Fetish Ball originated as a Halloween event where everyone would be in costume to add energy to the night. With everyone in costume you can let your alter ego fly free!




Any costume is technically a fetish so what ever makes you feel sensual and erotic is the way to go.

WE OBEY ALL STATE LAWS!


Denver: Law states that the nipple and bottom of the breast must be covered as well as the glutteal crease (butt crack) anything else is fair game. There are stages for those of you that want to show off topless and in thongs.

Minneapolis: Law states that all you need is to make sure all genitalia is covered and no pubic hair shows. So make sure you have a thong. :)


AFTER PARTY
Attire will be way more lax for this party but, we still request that you dress In costume but, it is not mandatory.

AFTER - AFTER PARTY


At this point of the game......who cares what you are wearing. :)
~
Get your knives out to carve a jack-o-lantern and use some of
these
naughty pumpkins as inspiration...and if you live in New York, Los Angeles, or Seattle, you can bring those extra naughty creations down to Babeland and enter them in their annual
Sexy Jack-O-Lantern Contest
. The winners get Babeland gift certificates, and entries are being accepted through Tuesday.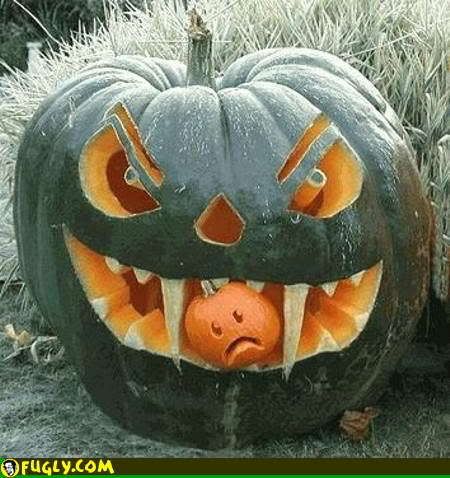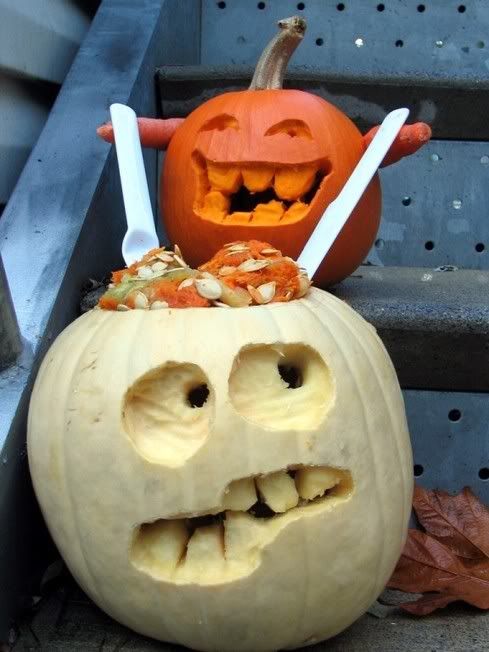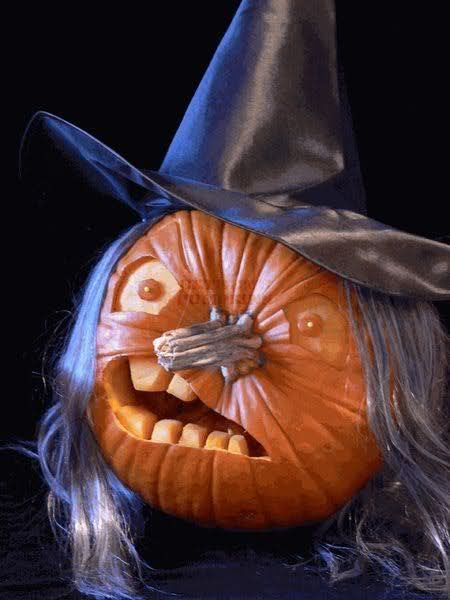 ~
As always, we suggest that you have safe sex this Halloween too. Try some fun condoms from
Condomania
:
And of course, there's some cool stuff going on with our
myspace
friends too...
~ The Intagibles will be playing a Halloween Eve show (October 30th) at Kenny's Castaways.



~ Harsh Reality will be performing at a bunch of awesome Halloween parties in Minnesota and Wisconsin between the 26th to the 31st, including a "Sex and Death Hell-o-ween" party.

Check their

website

for details. (Thanks to

MN Bi Gals Club

for the info on those events).

~On October 28th, you can check out the
New England Punk Goth & Metal Festival
at the Palladium in Worcester, MA. To purchase tickets visit the website or call Dirtnap Entertainment at 1-508-731-0337.
Skull Toboggan
will be performing.
You can also catch them as part of the ongoing
Dr. Chud's X-Ward "Nurses and Curses" Halloween Tour
. Check the website for bands performing and cities/dates. (The tour hits Worcester on November 2 at Ralph's Diner).
~
Forgo Famine
is playing at Friday the 26th a Halloween Party at London Billards in Worcester, MA. We recommend going just for the contest for "sluttiest and/or best costume". At least they're straight to the point.
~
And even though it isn't technically Halloween related... it's a
good cause
(and we think
Raz
is awesome)... so... don't forget that
Breastival
is November 2nd at the House of Bricks in Des Moines, Iowa.
~
Instead of typical trick-or-treat fare, give your partner some
extra special candy
...
(Yes, those are just regular Pop Rocks. If you don't know why those are included, then you have to
click here
).
~If you consider yourself a pagan/neopagan/
Wiccan
/witch/whatever the hell label you like...Happy
Samhain
! Have a blessed and magickal (and evil and slutty) day.