The Evil Slut Clique had an evil slutty time at last night's Halloween party! Here are some of our favorite photos taken at (and on the way to) the annual
Motherfucker
party (held this year, at
Rebel
in NYC).
Let us introduce you to some of the
new
"honorary members" of the ESC: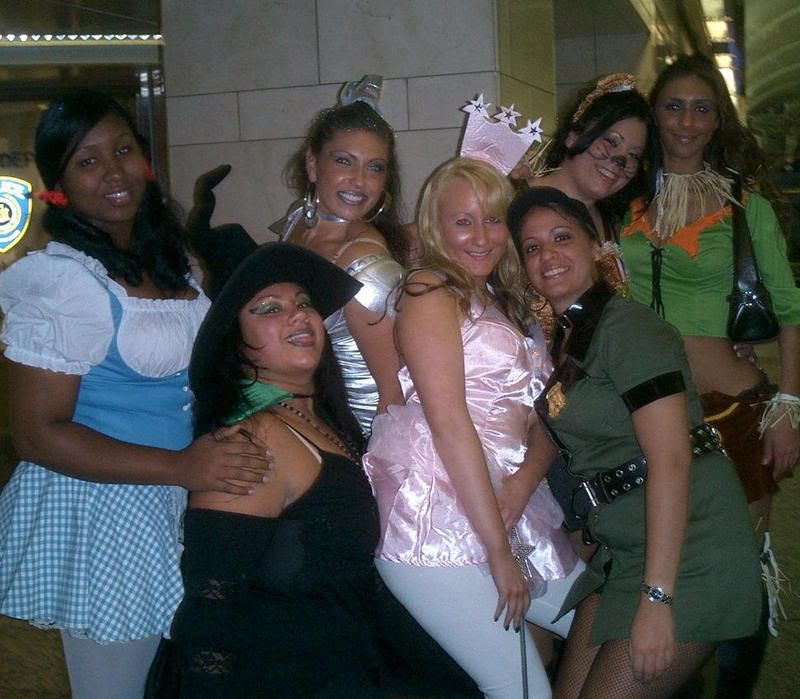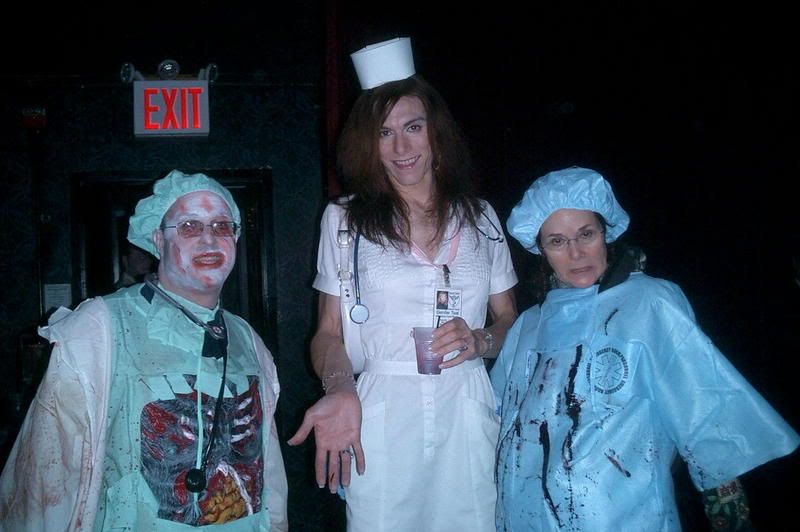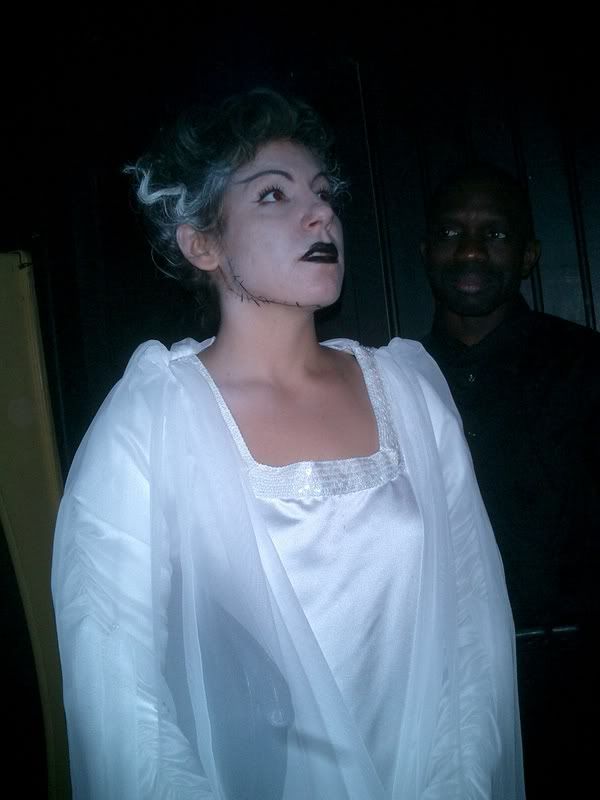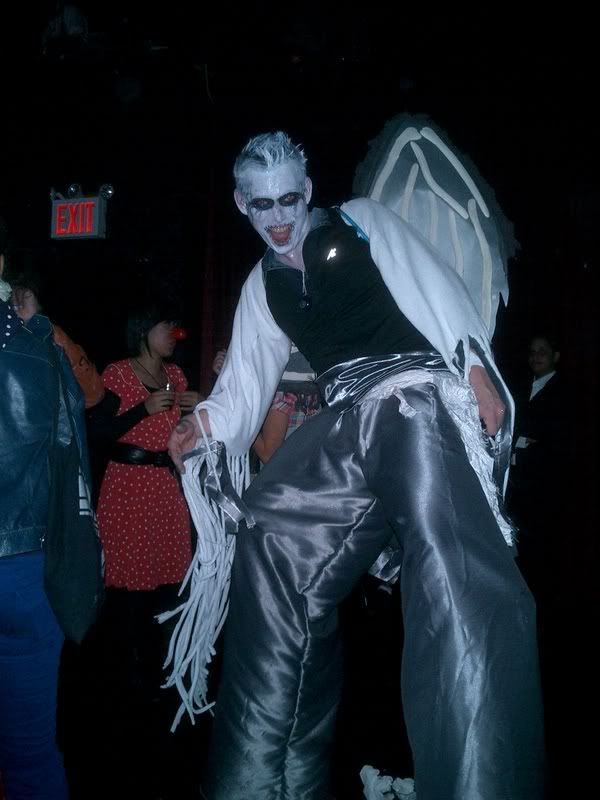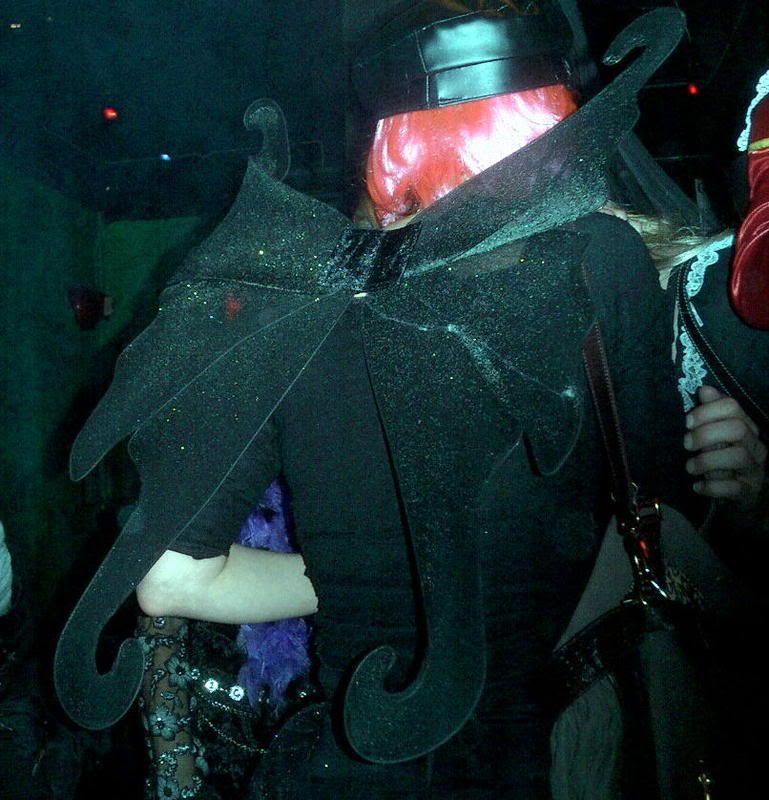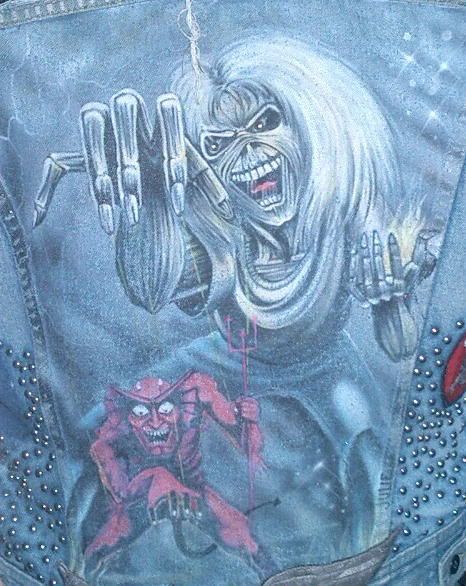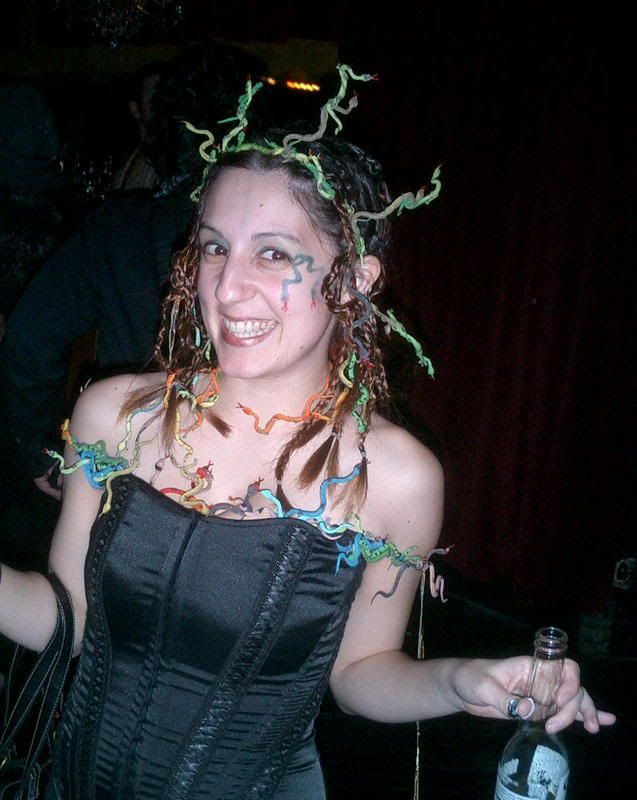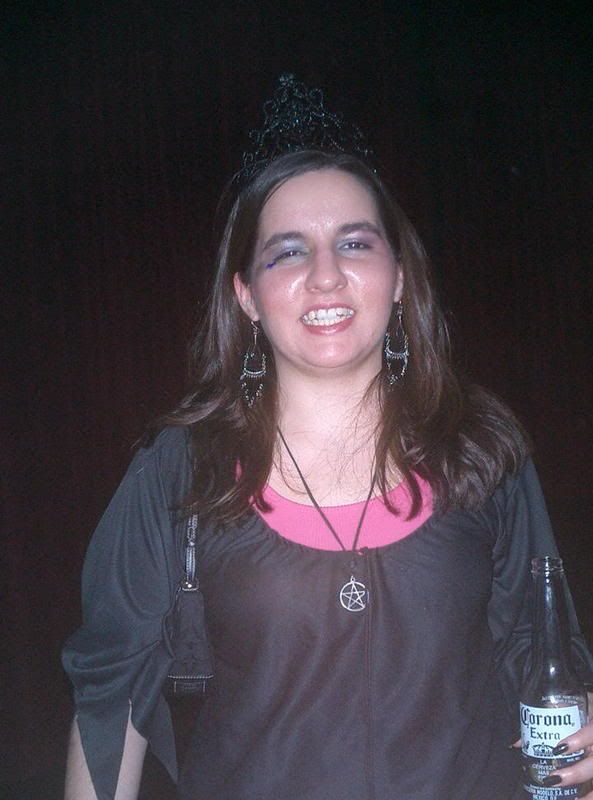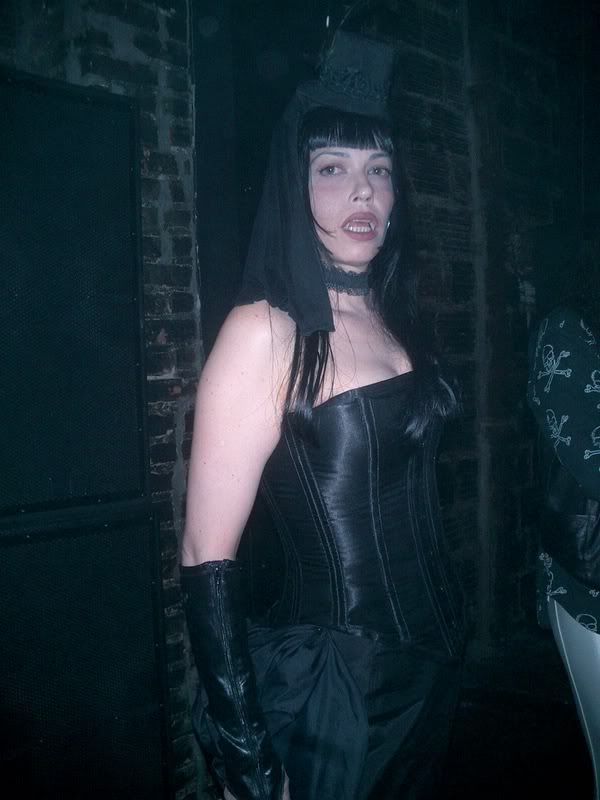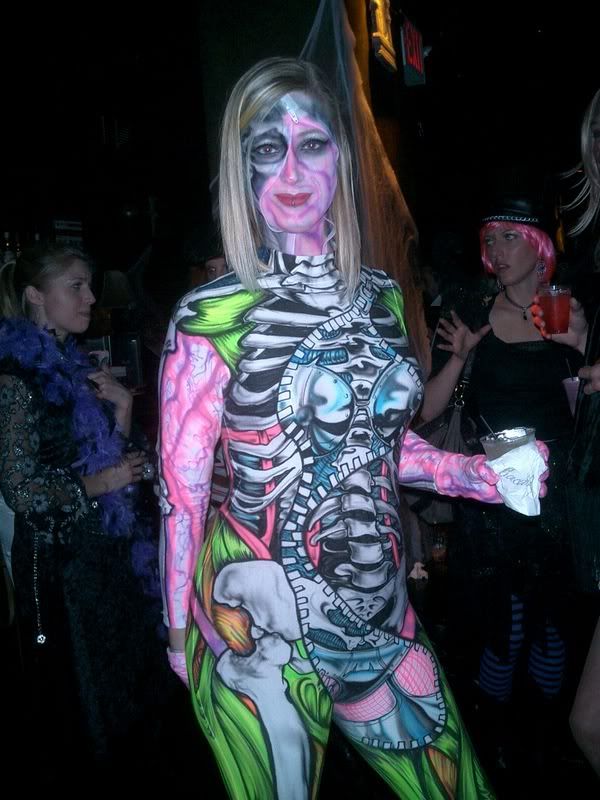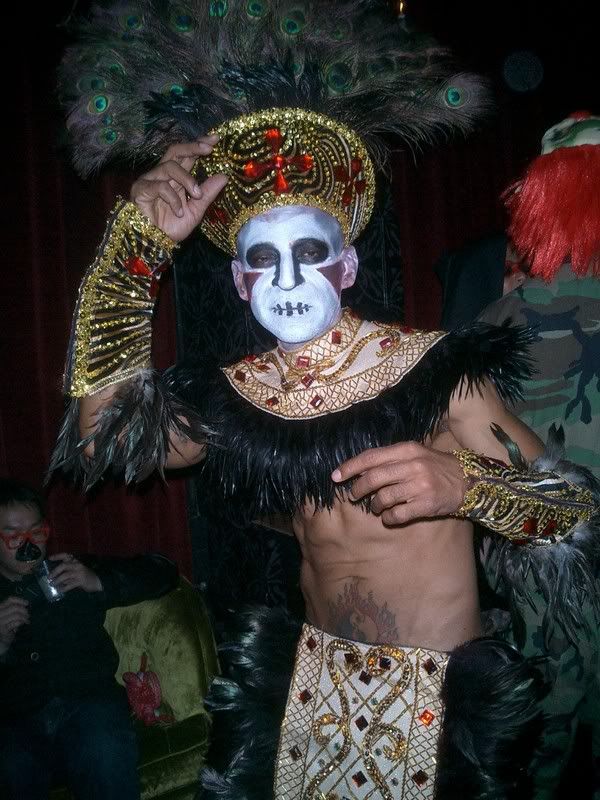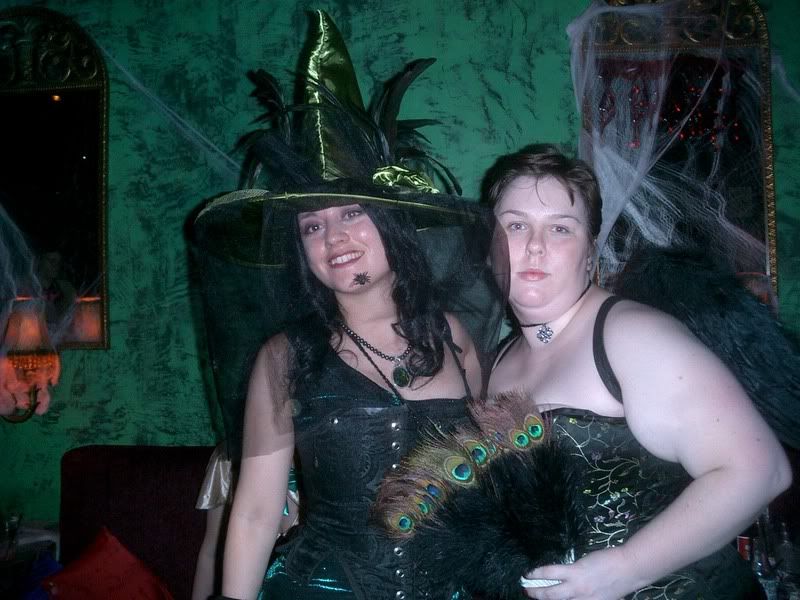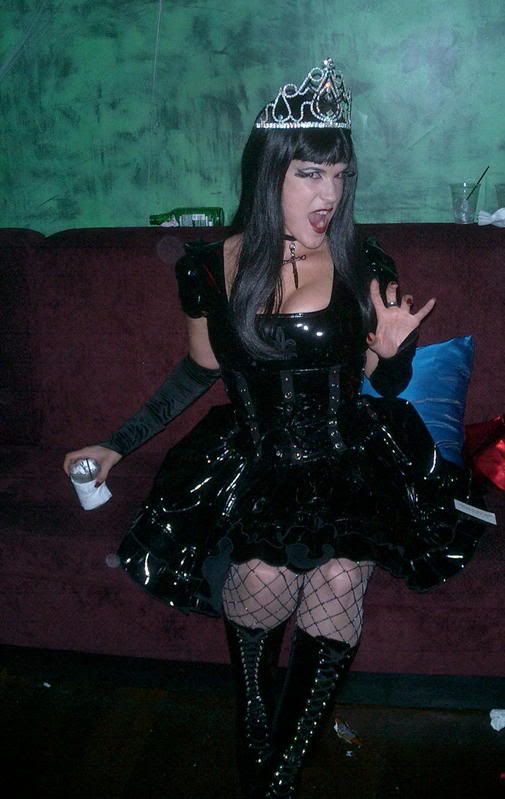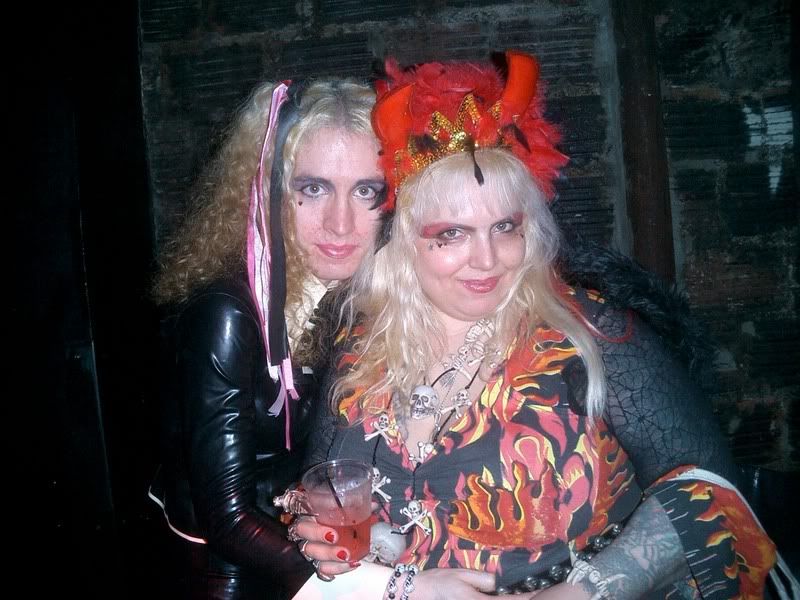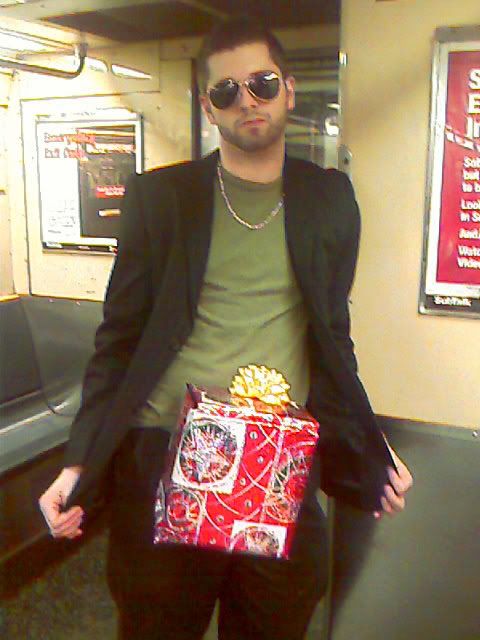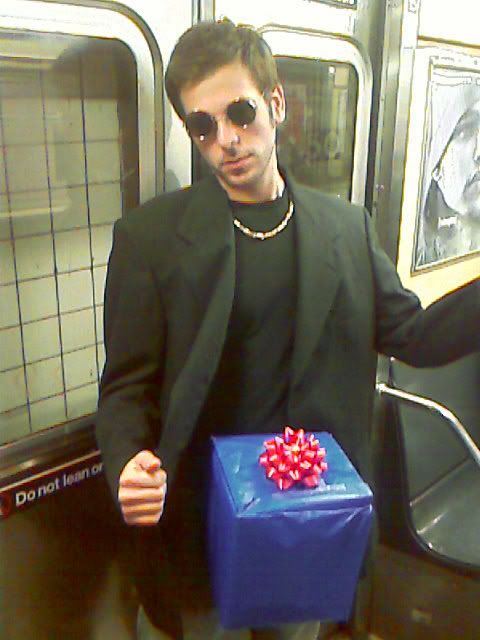 There were so many other awesome costumes that we would have liked to have captured on film, but too many were missed due to how crowded the club was. Which leads us to our only criticism of this year's venue...
It's really not that practical to have 100 tiny little rooms the size of my bathroom (and a bathroom the size of my closet). We'd much prefer about 3 rooms of normal
party
size. The evil sluts are no strangers to tight quarters and packed parties, but it's hard enough to maneuver around all the people in wings, long gowns and platform stilettos... just walking from one space to the next was a dangerous feat last night. Last year's party at the Roxy probably had more guests but still left some breathing room (or at least as much breathing room as you can manage in those tight corsets).
But it was still a great night, so we won't harp on details. Hope everyone had a Happy Evil Slutty
Halloween
!