The other day we gave you a "Green" guide to having a more
eco-friendly
holiday. That included some shopping suggestions, but we thought we'd create a special blog just about shopping for sex toys! (Especially since you now have to pick out some sex toys to send to the
Alabama Attorney General
).
Yes, even sex toys are going green... and it's about time! Although really, there have always been sex toys that were eco-friendly... but now we're finally more aware of which ones
weren't
so great. And we're more overall more conscious of the choices we make in general.
*For more information on safe sex toy shopping, check out
BadVibes.org
, the Coalition Against Toxic Toys. They have a really helpful
Shopping Guide
that delves further into the issues that we will briefly address here. You can also check out this video guide to green sex toys from
Treehugger.com
.
So obviously, the big issue with sex toys is what they're made of... and the damage certain
materials
can do to the environment and your health.
Pliable "jelly" toys are made from PVC plastics and contain
phthalates
, which many people now believe are bad for us. Phthalates are a family of chemicals used to soften plastics which have been potentially linked to hormonal disruption, damage to the reproductive system and even cancer. (Those of you who already own sex toys that have phthalates in them... if you still don't want to part with them, it's recommended that you use a condom with them at all times).
Soft jelly rubber dildos might not be your safest choice
All of the toys from
Tantus
are made from 100% ultra-premium platinum silicone. (They are hypoallergenic, hygienic, phthalate free, odorless, tasteless, boilable, bleachable and dishwasher safe!)
Smitten Kitten
doesn't sell
any
"jelly" items at all, while
Good Vibrations
and
Babeland
have both greatly limited their number of products containing phthalates. (Babeland also now has the "
Eco-Sexy-Kit
" which includes a latex-free and phthalate-free vibrator, a skin-safe soy massage candle and a natural lube that contains no animal-derived ingredients. Sounds like a great holiday gift).
Babeland
's Eco-Sexy Kit makes a great eco-sexy gift
The
bad
thing about silicone is that it isn't biodegradable. Although silicone does not biodegrade, it
is
recyclable. Check out
SexToyRecycling
for more information. Or you can trade in your old "rabbit" to be recycled (and get a new one at half-price) through Love Honey's
Rabbit Amnesty
recycling program).
And silicone isn't your only option obviously. Glass or metal are more eco-friendly (and durable) than plastics of any kind. They are also easier to clean. You can find many styles of glass Pyrex sex toys from
XXX Glass
, that are considered very safe (unless of course, you smash them on the floor but that's a whole other issue).
And don't forget about... wood! The
Jildo
from WoodPeckers Roost, is a safe, non-toxic
wooden
dildo made from wood that comes only from renewable sources (not from any endangered areas such as the rainforest). You can also find many environmentally friendly wooden dildos from
Hardwood Dildos
(all the wood used is salvaged or recycled; the varnish is food-grade).
one of the wooden "

jildos

" from WoodPeckers Roost
And of course, you can always make your own sex toys using typical household products. Some of the suggestions on
homemade-sex-toys.com
kinda freak me out... but others are simply genius.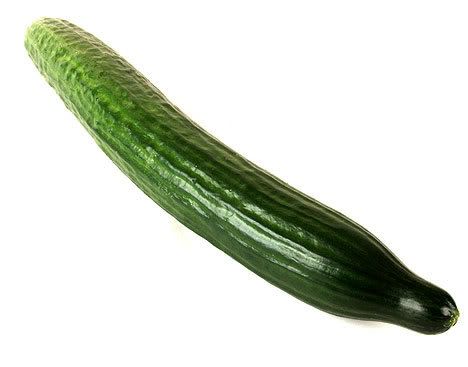 it doesn't get any more natural than this...
Another material that you should
avoid
is petroleum and petroleum-derivatives (such as polyester, nylon, vinyl) when shopping for lubes, massage oils and apparel.
Earth Erotics
has a large selection of non-toxic green sex toys (PVC-free and phthalate-free) , as well as organic cotton linens and other environmentally friendly items for the bedroom.
Love Me Naturally
carries all natural, chemical-free and organic massage oils and personal lubricants, as does
Good Clean Love
.
The
Sensual Vegan
(formerly the "Veg Sex Shop") carries sex toys and lubes that are free from animal byproducts and animal testing. And we bet you didn't realize that there was such a thing as
vegan condoms
(or maybe you thought
all
latex condoms were vegan?) Lambskin condoms obviously contain animal-derived ingredients, but did you know that even latex condoms sometimes simply use animal-derived ingredients in the manufacturing process (e.g., milk or milk derivatives)? Other condom companies test their products on animals. Some "vegan-friendly" and "cruelty-free" condoms include
Glyde condoms
and Europe's
Condomi
.
Here's something else you might not have known existed: a
solar-powered vibrator
!
rechargeable, solar-powered vibrator
With all these options, it's obviously difficult to make a decision on which sex toy is best for you. Obviously there are
other factors
to consider aside from how eco-friendly it is... but hopefully this information will give you some insight in the impact of your choice.