So looking for something a little different to do this Valentine's Day? If you're like me, you're going to ignore Valentine's day altogether... but if you want to celebrate it in an evil slutty way, here are some ideas:
If you're in NYC tonight (Valentine's
Eve
) go over to the
Upright Citizens Brigade Theatre
on West 26th Street and check out "Things I've Learned from Women Who've Dumped Me" Live, an hour-long comedy show on the subject of failed relationships (and the shit people endure to make them work). The show is based on the book of the same name, an anthology edited by Ben Karlin (
The
Daily
Show
) and will feature a blend of read and performed pieces from the book, stand-up comedy, live music, special guests and other material on the theme of relationships gone bad.
Aside from the fact that I have a secret comedy crush on David Wain (The State, Ten, Wet Hot American Summer, etc.) we also have it on good authority that Morningwood will be performing one of their new songs. The show starts at 7:30 PM and is $5.
If you're still feeling rejected tomorrow night, go back to UCB for "The Rejection Show's Valentine's Day Heartbreak Haven", an evening of their best breakup, heartbreak and love related performances from shows past ---blending into and evening of love song karaoke, live music, DJ, free drinks and partying.

For those of you on the West Coast, the UCB's Los Angeles theatre has an awesome Valentine's Day line up tomorrow as well: At 8:00 pm - Worst Laid Plans presents "Worst Laid Man" one-night-only Valentine's Day edition. 9:30 pm - "Penthouse's Bob's Guccione's Valentine's Day Spoogetacular". Take a perverted stroll down lover's lane with the founder of Penthouse Magazine, Bo Guccione (Hal Rudnick) while the UCB performers address love, sex, relationships, boners, boobies, and Valentine's Day. 11:00 pm - "Morning Laughter Pill" - A one-time-only improvised show puts a bed on stage and shows you what people are really like during the awkward morning after their night of passion.


If you want to need to stock up on "Valentine's Supplies" why not throw a For Your Pleasure Party. Parties are free to host and as the hostess you receive tons of free goodies.

If you want to buy that special person in your life some jewelry, but don't want the same ugly heart and/or "squiggle" that all the diamond retailers are pushing on you... check out LeviticusJewelry.com for some great gifts like these:
If you're in Minneapolis you can see Harsh Reality, Avenpitch, Chris Dorn, Alicia Leafgreen, Lary Ravenwood and more at an Anti-Valentine's Day Party at Statiu's (University and Lowery) in Minneapolis.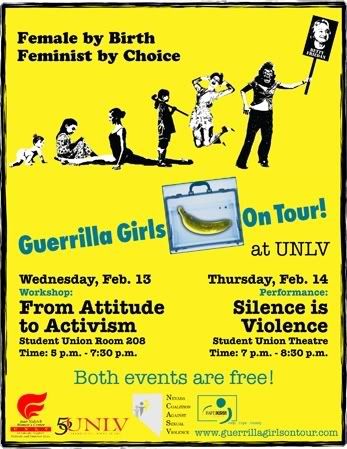 Still bummed over your last breakup? Shred a picture of your ex at the door at Peppers in Indianapolis this Valentine's Day and you can enjoy drink specials and dancing all night.


Want to give a gift to your favorite female friend? Give her some "sexy comfy" everyday wear from Chickyz.

There's a
new play called V-Love
in the works in New York. Think of it as an "eVULVAlution" from perennial V-Day favorite
The Vagina Monologues
. Some of the profits from the production will go to SaySo!, the Sexual Assault Yearly Speakout sponsored by the NYC Alliance Against Sexual Assault. Performances start in March, so check them out on myspace for more info. Because if awesomely creative women keep using theater as a medium to talk about women's lives and experiences, it won't be long before the Tony Awards will have to add a category for Best Vagina-Related Musical or Play. And that can only be a good thing for their ratings.