Guo Jingjing - China - Diving
[
Photos from Yahoo
]
Nastia Liukin & Shawn Johnson - USA - Artistic Gymnastics
[
Photos from Yahoo
]
Samia Yusuf Omar - Somalia - Track & Field
[Samia was one of two athletes and the only woman to represent Somalia in the Olympics.
Photo and story on Yahoo
.]
Evgeniya Kanaeva - Russia - Rhythmic Gymnastics
[Image from Getty Images
via Jezebel
]
Natalie Du Toit
- South Africa - 10k Open Water Swim
[
photo from Yahoo
]
Aleksandra Fedoriva of Russia and Roqaya al-Gassra of Bahrain - Track & Field [More on Roqaya al-Gassra and the growing numbers of women in the Olympics from the
Wall Street Journal
]
Debbie Phelps, mother of 8-time Beijing gold medalist Michael Phelps
[Photo from the
Baltimore Sun
]
Team USA - Basketball
[The American women have won four straight basketball gold medals. Photo from
Yahoo
.]
Constantina Tomescu-Dita - Romania - Marathon
[Tomescu-Dita won the gold medal in the marathon. She also happens to be a 38 year old mother.
Photo from the L.A. Times
.]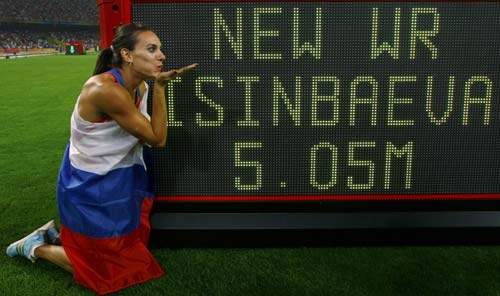 Elena Isinbaeva - Russia - Pole Vault
[
Photo from China Daily
]
Susann Steiner, wife of gold medal winning weightlifter Matthias Steiner of Germany. Susann died in a car accident last year, and Matthias said "I won this for her". [
Image and story from Fox Sports
]
Kerri Walsh & Misty May-Treanor - USA - Beach Volleyball
[
Photo from Yahoo
]
Jiang Tingting and Jiang Wenwen - Synchronized Swimmers (and twin sisters) from China
[
Photos from Yahoo
]
Team USA - Women's Eight Rowing
[Photo from AP
via Yahoo
]
Team Germany - Equestrian (Dressage)
[Photo from Reuters
via Yahoo
]
Team Japan, Team USA, and Team Australia - medalists in softball's last appearance as an Olympic sport until at least 2016
[Photo from Reuters
via Yahoo
]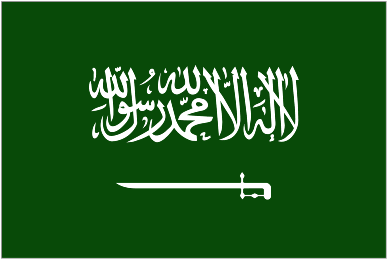 This space reserved for the
first woman to represent Saudi Arabia in the Olympics
.