What more can we say on election day that hasn't been said already? But what we can do is post another round of pictures of Joe Biden with babies and kids. Once again, we were inspired by the awesome blog
Yes We Can (Hold Babies)
. Enjoy! Actually, go vote first, then enjoy.
He's agreeing to be vetted for the Secretary of Children position.
Wouldn't you love to know what they're whispering to him? Totally juicy secrets, we bet.
Sarah Palin's got nothing on this guy.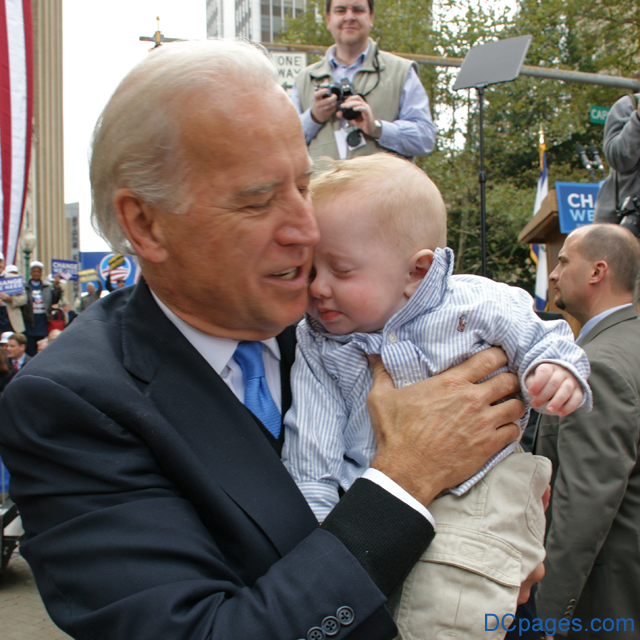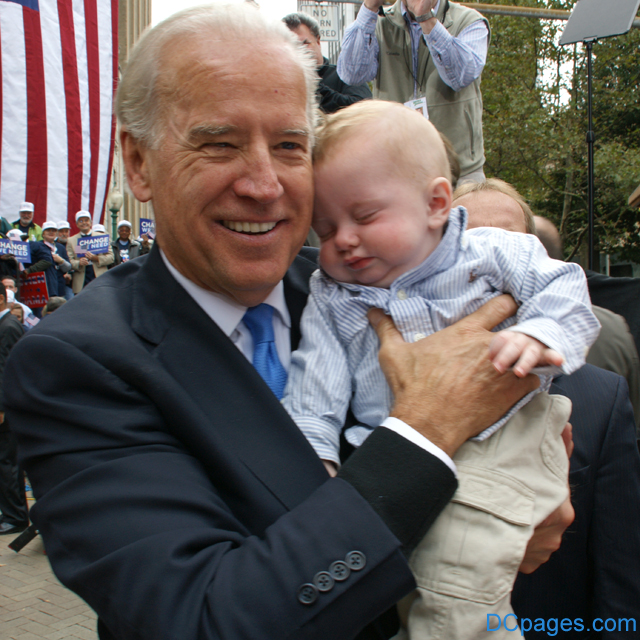 Yes we can make cool Obama/Biden signs!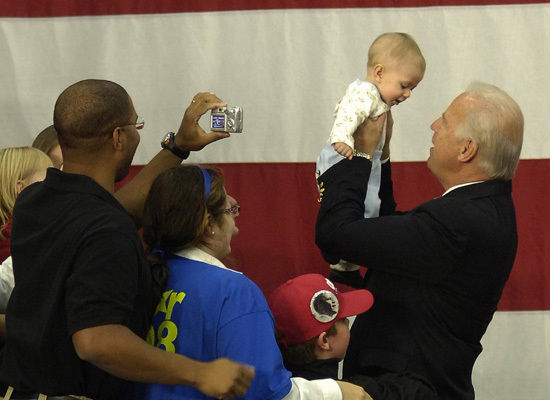 We'll try to have the country's problems sorted out by the time you're this tall, okay?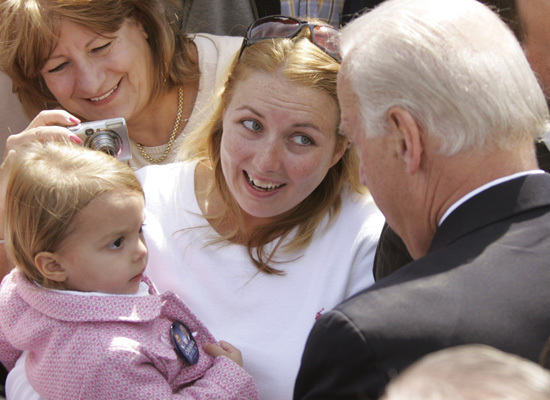 Pop holds the grandkids!
Whoa. That's totally Joe Biden right in front of me.
And to wrap up, here's a video of Joe Biden being interviewed by 5th grade reporter Damon Weaver at a campaign event in Florida. If you're not swayed by "Senator Biden is now my homeboy", there's no hope for you.