Earlier this month we mentioned
that the American Family Association recently launched a protest of Home Depot. The AFA is upset because Home Depot sponsored two gay pride parades this year, and at one of them they did a craft workshop for kids.
To this end, Home Depot is basically encouraging the attendance of children at events which openly expose them to transvestites, cross-dressers, and homosexual activists...Gay pride events have a long track record for offensive public displays of homosexual conduct. Obviously, Home Depot is OK with the idea of exposing children to an unhealthy and risky environment. So much so, it is willing to also celebrate it by participating in its promotion. [AFA Action Alert]
We already covered most of the ridiculous aspects of this action alert in the last post, but there is one more thing that strikes me about this protest. Why Home Depot? Or, why
just
Home Depot? There are a lot of big companies that sponsor gay pride events each year. Shouldn't the AFA target them all, or at least go for the worst offenders? In fact, we did a little research, and it looks like Southern Maine Pride and Boston Pride were the only pride events that Home Depot sponsored this year, while other companies have much higher numbers.
And if you are going to choose just one company to target, shouldn't you go big? Last year when
the AFA decided to boycott PepsiCo
because of the company's support of the LGBT community, the protest went on for months with multiple action alerts and even spun off to its own Boycott Pepsi website with fliers and petitions and other fun stuff. So we felt like this year's anti-Home Depot effort just seemed kinda lazy by comparison...and then we found proof.
We were looking through some old emails from the One Million Moms (a division of the AFA) while working on a post about how
the Moms totally read Evil Slutopia
, and we came across an action alert from July of 2009. Which lucky company was being protested by the OMM at this time last summer? Home Depot. Why? Because they were conducting workshops for kids at a gay pride parade. Well, that sounds familiar. And if you read
last year's alert
and compare it to
this year's alert
from the AFA, you'll see that it gets even better. No, really, go and read them, I'll wait. Yes, it's true - the AFA is not only recycling a protest from last year, they're also recycling a slightly polished up version of the same exact action alert. Really, AFA? That's so half-assed. We would be so disappointed in you if we didn't disagree with everything that you stand for.
So, we started wondering what the list would really look like if groups like the AFA were actually serious about protesting every major company that sponsors gay pride events. Spoiler alert: it's
really
long.
Obvious But Obligatory Disclaimer
: Of course we're not sharing this list of companies with you because we agree with the AFA's stupid homophobic protests. We're doing it to make a point about the way that right-wing groups like the AFA operate and to show just how ineffective they are at scaring companies straight. (See what I did there?) You could think of it as a sequel to
The Right Wing Is Going To Starve
. And if you want to use the list in reverse to throw some support to companies that support the LGBT community, that's cool too.
We noticed that a lot of pride websites divide up their sponsor list into categories based on the level of sponsorship, so we're going to do ours that way too so that it's not cluttered with long lists of cities after each company. (If you'd like to play along at home, we used the directories on
bestprideparades.com
and
About.com
to find the websites for pride events across the U.S.) Here's how we broke it down:
Gold Level
: Companies that sponsored nine or more Pride events this year
Silver Level
: Companies that sponsored 4-8 Pride events this year
Bronze Level
: Companies that sponsored 1-3 Pride events this year
*An asterisk after the company name indicates that the company is also on the
HRC's Best Places to Work 2010
list. Many of these companies have also been nominated for
GLAAD Media Awards
for their advertising.
*Any links in the list will take you a site or page of that company that relates directly to the LGBT community and/or LGBT employees.
Special Platinum Level
: Bud Light*
Bud Light gets its own special category because we counted 30 pride events that they sponsored across the country this year (and we probably missed a few), giving them the #1 spot on our list by far. We'll never make fun of Bud Light again! Well, okay, we probably will, but this is still really cool.


Gold Level:
Barefoot Wine
,
Wells Fargo
*/
Wachovia
,
Verizon
,
Absolut Vodka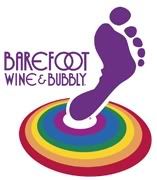 Silver Level:
Bacardi,
Bank of America
*,
Hilton
,
HP
*,
Macy's
*,
Miller Light
*,
Monster Energy
*, Petco,
Starbucks
*,
TD Bank
*,
Walgreens
*,
Whole Foods
,
ZipCar

Bronze Level:
Booze
: Belvedere Vodka,
Captain Morgan
*,
Coors Light
*, Cruzan Rum, Jagermeister,
Jose Cuervo
*, Malibu Rum,
Michelob Ultra
*,
Skyy Vodka
,
Smirnoff
*,
Stella Artois
*, Stoli, Svedka, Tecate, UV Vodka
Food & Beverage:
Albertsons/
Supervalu
*,
Ben & Jerry's
, Chipotle,
Coca-Cola
*,
ConAgra
, Fiji Water,
Food Lion
*,
Frito Lay
, Fuze, Gelson's,
General Mills
*,
Pepsi
*, Pop Chips, Qdoba, Red Bull,
Safeway
, Vitamin Water
Travel & Automotive:
AAA
*,
Alaska Airlines
*,
Amtrak
,
Bridgestone
, Clarion Hotel & Casino,
Continental Airlines
*,
Delta
*,
Embassy Suites
,
Expedia
,
Ford
*,
Hampton Inn
, Holiday Inn,
Jet Blue
*,
Orbitz
*, Radisson*,
Southwest Airlines
,
Travelocity
, U-Haul,
Virgin America
,
W Hotels
*
Banks/Financial:
Chase Bank
, Citi*,
Fifth Third Bank
,
Key Bank
*,
ING
*,
PNC Bank
,
Sun Life Financial
*
Retailers:
Amazon,
Best Buy
*, Ikea, Sam's Club,
Target
*
Insurance:
Aetna
*,
Allstate
*,
Esurance
*,
Kaiser Permanente
*,
MetLife
*,
Nationwide
*,
Progressive
*,
State Farm
TV/Radio/Phone/Internet:
AOL
,
AT&T
*,
Cox
*,
Comcast
,
Google
*,
Motorola
*,
Sirius/XM
,
Time Warner Cable
*,
Microsoft Windows 7
*
Misc.:
Dell
*,
Kiehl's
,
Nike
*, Puma,
Tylenol PM
, Rogaine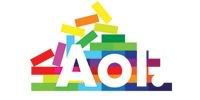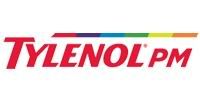 Based on this list we can clearly see just how successful the American Family Association and friends have been at convincing companies to "stay neutral in the culture wars" and withhold their support from the LGBT community. Also to that point, we could mention that the organizers of NYC Pride, which we attended,
broke fundraising records
this year with a 300% increase in corporate dollars. Clearly the AFA is right on the verge of bringing this whole gay pride thing to its knees.
Bonus Fun Fact
: But wait, you say. The AFA was extra mad at Home Depot because they sponsored a workshop at Pride that was specifically for kids. Think of the children! Well, let's take a look at
Nebraska Pride
, shall we? This is what you'll find at the bottom of their
sponsors page
:
I'm surprised that the AFA missed this, since they care so deeply about this issue and definitely weren't just using the kid angle as an easy way to keep their followers in a state of perpetual outrage. So first of all, any AFA members who have Cox cable, phone, and/or Internet services should obviously cancel them immediately. And just FYI,
ConAgra brands
include Chef Boyardee, David Seeds, Egg Beaters, Healthy Choice, Hunt's, Kid Cuisine, Marie Callender's, Orville Redenbacher's, Pam, Reddi-Whip, Slim Jim, Act II popcorn, Banquet, Crunch 'N Munch, Gulden's, La Choy, Manwich, Parkay, Peter Pan, Ro*Tel, Snack Pack Pudding, Swiss Miss, Van Camp's, Alexia, Banquet Brown 'N Serve, Fiddle Faddle, Jiffy Pop, Libby's, and more. So I definitely have to go with ConAgra as my recommendation for the AFA's next ineffectual, doomed-to-fail boycott. Come on, AFA. Do it for the children!